Why charities need a diversified approach to fundraising in 2021
Author: Neil Garner
With doors closed once again it's safe to assume disruption will continue well into next year. Charities will need a diversified and innovative approach to fundraising if they're to survive these challenging times.
The good news is many charities adapted early this year by taking services online and investing in cashless payment tech. This solved the immediate functional problem, but it limits their ability to connect with supporters in new ways or new places.
Include contactless technology in your diversified approach
Forward-thinking charities are also using contactless technologies like QR codes to engage supporters. Thanks to Track & Trace, QR codes have gone mainstream yet 3% of charities say they've used them during the pandemic.
They're a low-cost addition to your fundraising toolkit. You could have a campaign up and running within days, not weeks and you don't need specialist skills. With Good Thyngs you can manage your QR codes in one place, making running campaigns more efficient.
QR codes when used in conjunction with the Good Thyngs platform are trackable and measurable. This means you can use data about your donation points to tweak them for regional variances or create more personalised experiences for fundraisers.
Inspire and engage donors
Many of the applications we've seen however use QR codes as a functional tool to direct people to either a website or lengthy donation form. This is a missed opportunity to design new and faster ways to engage supporters.
Some of the most successful applications we've seen are where organisations have thought outside the box.
Air Ambulance Christmas Elfie Selfie experience
Essex and Herts Air Ambulance will be using posters in train stations and supermarkets this Christmas to raise awareness and drive donations. Supporters will be able to scan a QR code using their smartphone to launch a Christmas Elfie Selfie experience built on the Good Thyngs platform.
CLIC Sargent multi-QR code approach
CLIC Sargent wanted to increase donor engagement during their 2020 fundraising events. They created multiple QR codes using Good Thyngs and used them to enable digital donations via physical wrist bands, posters, door drops, lanyards and more. They raised £14.5k at one event alone through QR codes and 40% of donors attached gift aid.
Mud run medal experience using NFC
The East Anglian Air ambulance wanted to do something a bit different at their annual mud run. We created medals using near-field communication (NFC), which were presented to runners at the end of the race. Runners could use their phone to play a selfie game, which created a digital experience that lived beyond the physical race.
RAF adopt an artefact
'Adopt an Artefact' is a unique opportunity to be part of the RAF's story, while raising contact-free funds for the RAF Museum. Starting at £25.00, adoptions last 12 months from the date they're adopted. Using Good Thyngs the adoptee is able to process their donation and make their adoption go even further with the option to add Gift Aid.
Look beyond the functional in 2021
Digital experiences such as these can not only increase donations when fundraisers can't be physically present, but also give charities something different to talk about. When charities do something eye catching and innovative the press love to talk about it.
In 2021 having a diversified physical and digital toolkit will give charities the flexibility to respond fast to changing circumstances. Jonathan Sandall is Director of Fundraising for SSAFA, the armed forces charity. He told us how having a diversified approach to fundraising enabled them to respond at speed to the second lockdown.
"Without doubt, having a diversified portfolio of income streams has helped us weather the C-19 storm in 2020 better than we might have expected.
As a long-term strategy, this approach mitigates the risk of an over-dependence on a small number of key areas – like charity shops, or street fundraising – that have been disproportionately hit by an unexpected series of events. However, these different fundraising streams take time and investment to establish and mature, not something that can be done overnight."
Digital channels will complement more traditional ones
Jonathan added that another area of diversification that allows charities to pivot more quickly is in channel management such as the creative development of social media and digital channels to complement or supplement more traditional channels.
"QR codes do this very efficiently and provide an effective and fluid (i.e. not 'clunky') bridge between those channels; for example, adding QR codes to newsletters, posters or catalogues that link to rich media content or to a seamless donation experience.
The general public's need to engage with QR codes this year has undoubtedly helped to make them more recognisable and accessible for existing and potential supporters of all backgrounds. I am certain that this positive change in behaviour will enable even greater adoption of QR codes and NFC phone engagement as fundraising tools when we finally emerge from this pandemic."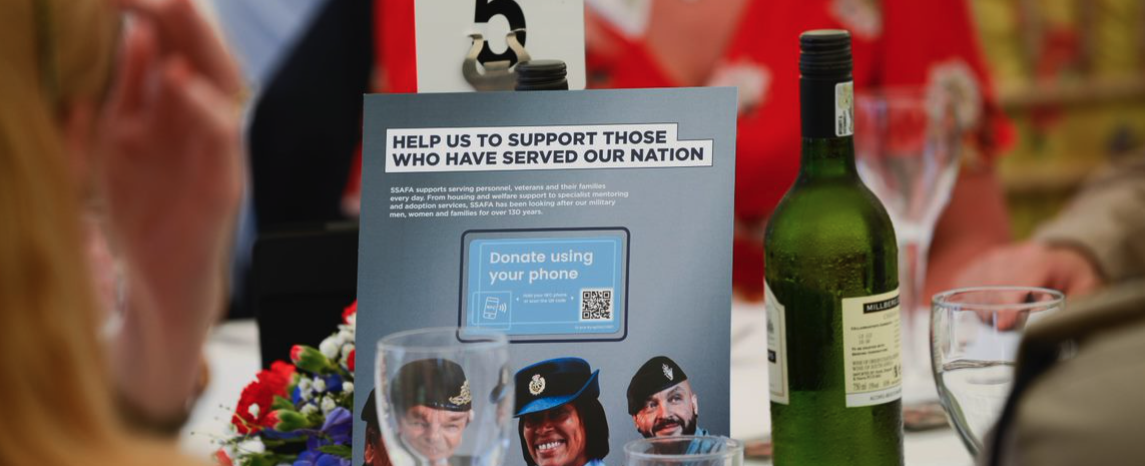 This year has been largely about the functional execution for charities, such as enabling online payments or cashless card payments.
Those that succeed in 2021 will be those who can respond quickly and engage supporters in new ways. Get in touch for a demo or to discuss how to engage your donors in 2021.