Why additional individual fundraising ideas are important in 2021 and beyond
Author: Neil Garner
Individual fundraising ideas that enhance physical events
Individual fundraising ideas have strengthened over the last few years because of the new opportunities to merge physical and digital experiences. In 2020 and 2021, modern fundraising tools like virtual live-streams, video calling, and personalised coffee mornings were proving to be effective ways for charities to reach large audiences and keep events going.
Individual fundraising platforms have been providing charities and their fundraisers with a suite of digital tools so that fundraising ideas can go ahead online, at distance, or in hybrid.
Fundraisers have been collecting cashless donations and sharing their personal stories using smartphone technology like QR codes to connect with guests. In 2020, 80% of all donations were made digitally according to the Global Trends in Giving Survey.
Coffee morning pages in particular reached people quickly and safely this way. They were used on-screen, on cake-aways, and on social media.
Individual fundraising ideas made effortless
If you're a charity looking to get supporters more involved, individual fundraisers are a flexible and customisable option. With a fundraising platform like Good Thyngs, you can create multiple opportunities for people to raise money or awareness for your cause.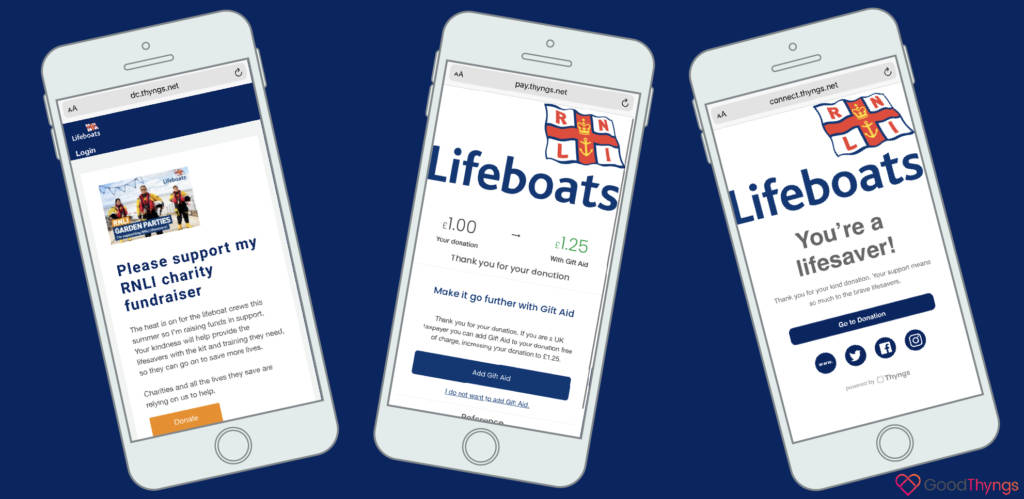 The platform provided hosts with a customisable page and a selection of easy digital tools to share with friends online and offline. 
But did you know that you can do more than collect cashless donations?
Selfie experiences, collectable trails, quizzes, and raffles can boost your charity's mission, and the best part is, they can all be hosted through one platform.
RNLI's garden parties connect supporters in new and exciting ways
RNLI made use of the many experiences offered by Good Thyngs to enhance the donation experience and increase support. The Garden Parties brought supporters together in gardens and online by embracing hybrid fundraising ideas. 
Here's how garden party hosts collected cashless donations, took fun RNLI selfies, and shared their own unique stories.
5 simple steps to hosting a memorable garden party for RNLI
1. Visit the RNLI website for the sign-up link
Hosts could sign up via the RNLI website.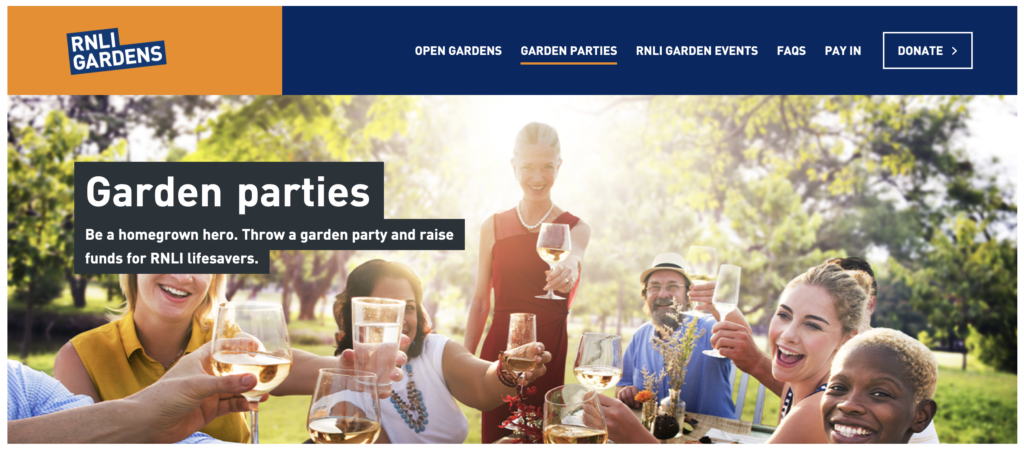 2. Set up a fundraising page with the email confirmation
It's a straightforward, quick, and easy signup process.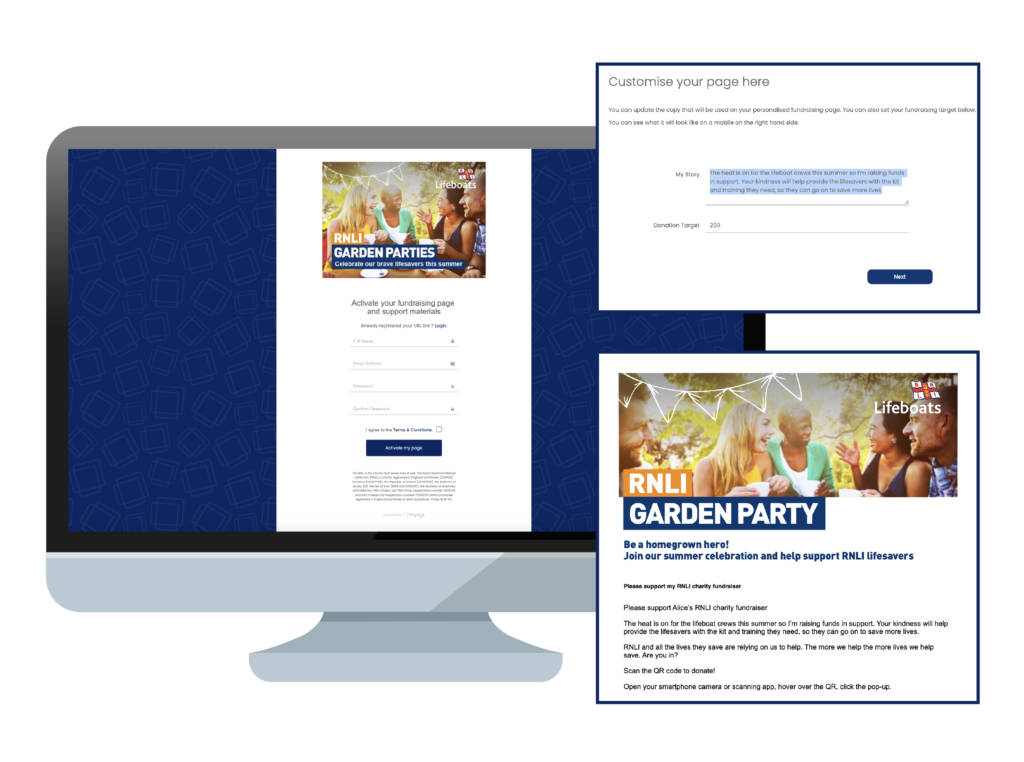 3. Personalise the page and set totaliser
Hosts got the option to personalise their fundraising page with details like their name and why they're hosting. They could even set their own fundraising target.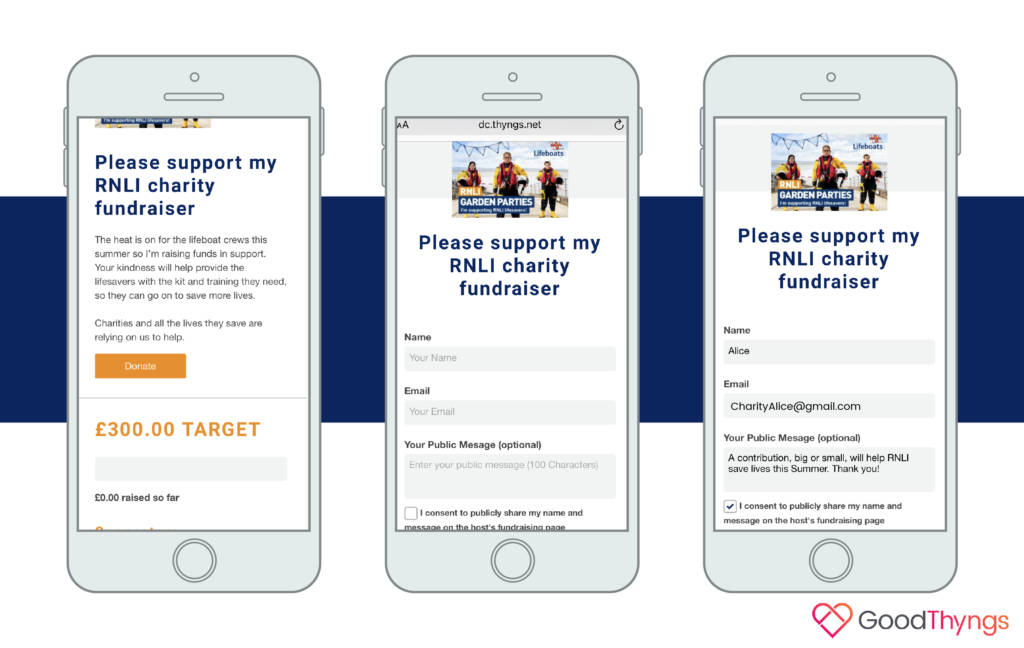 4. Fundraising pack is sent by email and post
Hosts received all they need to fundraise in the garden, at home, or solely online. This included their very own QR code and URL link so that supporters can reach the fundraising page at any time.
Good Thyngs partners with the most ethical product supplier, The Sourcing Team, to maintain sustainable fundraising practices.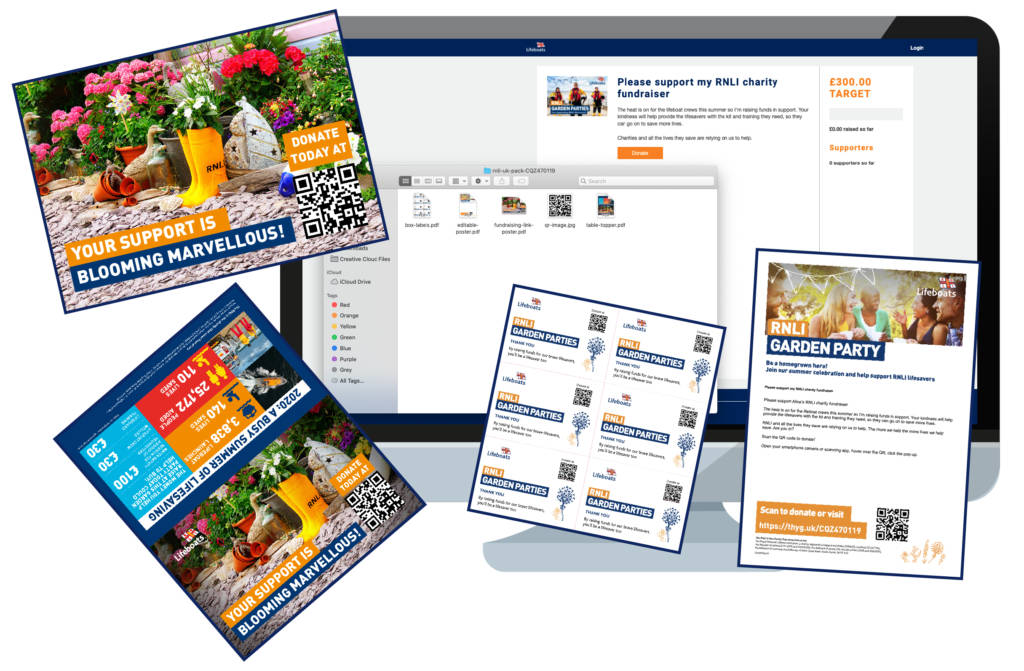 5. Hosts set up their event using the Garden Shed resources
Additional resources included an RNLI selfie experience and an interactive poster. These made the garden parties fun, shareable online, and engaging.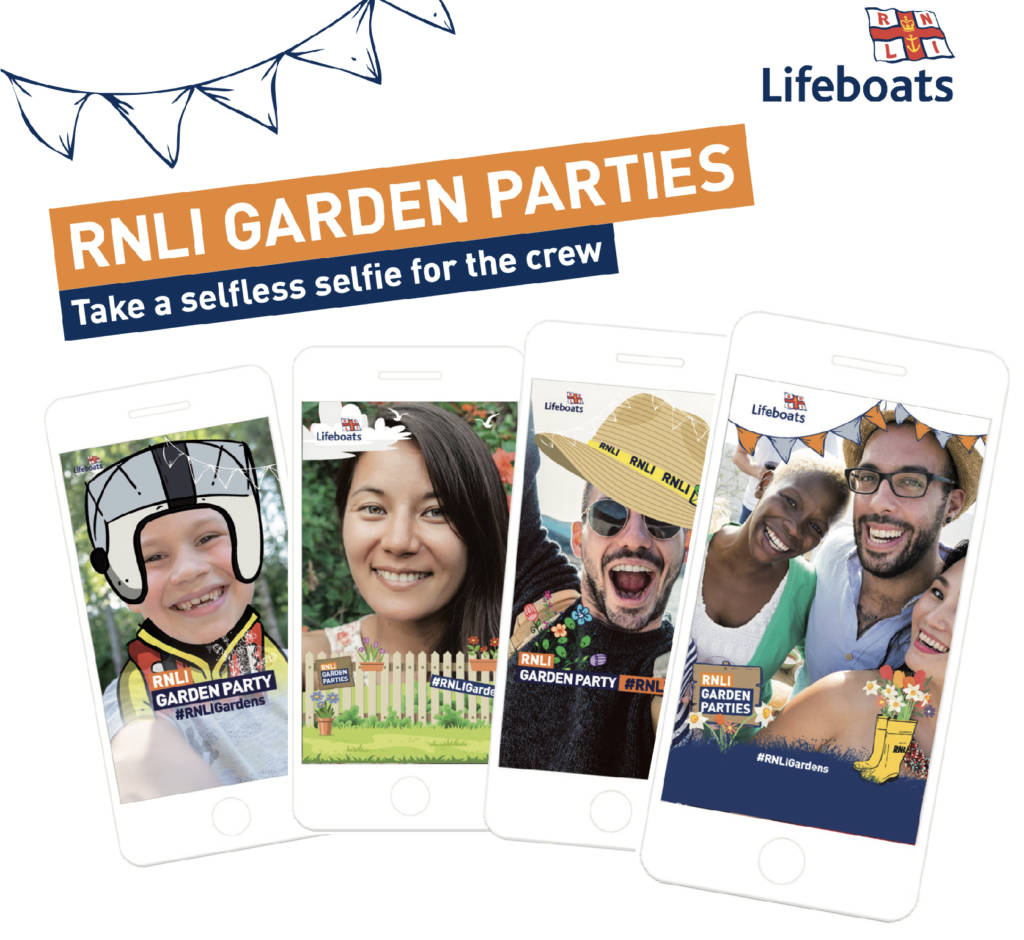 Feeling inspired?
Leveling up your 2021 fundraising events is quick and easy to do with Good Thyngs. If you want to see just how easy it is to get started please book a free demo.