Guide to fundraising with QR codes
Author: Alice Page
Thanks to NHS Track & Trace, QR codes have gone mainstream. This is good news for charities looking for an easy and contactless way to engage supporters. Here is a guide to fundraising using QR codes:
What is a QR code?
QR codes have been connecting us to digital content since 1994.  They work in the same way as a barcode and can be scanned using any smartphone camera or app. There are many creative ways to use QR codes to fundraise and most of your donors will be able to scan them to support you – if they're designed and placed correctly.
Why would my charity use QR codes?
They are low-cost and give fundraising flexibility
QR codes are a low-cost addition to your fundraising toolkit. They can be an engaging, app-free way to collect vital funds and connect with your donors anywhere at any time – even when fundraisers can't be there in person.
Good platforms give you full rein of your digital fundraising
To have full control over your QR codes it's important to select the right QR code provider. You want to be able to edit the digital experience your QR code leads to whenever you need to. Not all QR code providers allow you to respond in real-time and adapt your messaging to change like Good Thyngs.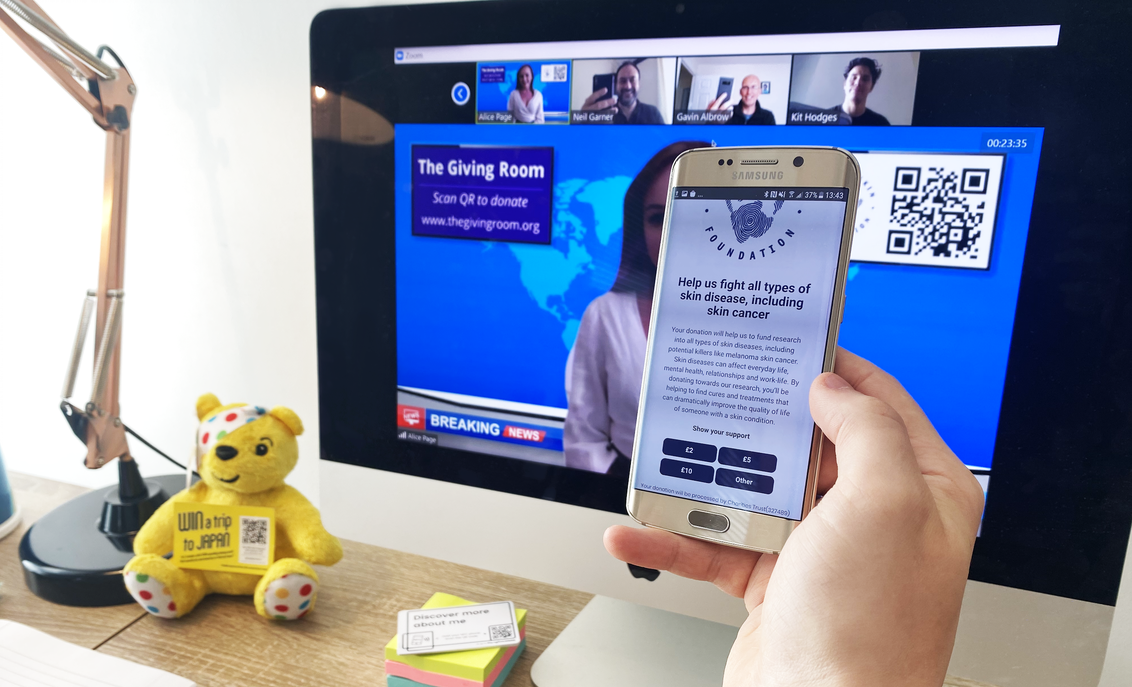 They bring diversify your toolkit and future-proof campaigns
QR codes bring digital diversity to your fundraising toolkit, reducing reliance on traditional fundraising. You can put them on anything, offline and online. With QR codes you are ready for anything.
Why do I need QR codes for online channels?
It's easy to see the benefits of QR codes in the physical world. But did you know that you can also use them to fundraise online? You can use QR codes in email signatures, email campaigns, websites, social media and more.
They're a tool that will ensure your parties and events can continue online. Did you see the DKMS Virtual Fundraising Gala 2020?
"The regular methods we employed were suddenly obsolete, after being used for years. Good Thyngs gave us a pathway to fundraise that was bespoke, easy and in line with the virtual alternative that we had to quickly adopt. We wouldn't do virtual fundraising with anyone else," says Heather Lynn, Director of Global Special Events at DKMS.
And if you can't incorporate a QR code into your online channel, use the unique link instead. Connect the link to your 'Donate Now' buttons and more. Read 'Are you virtual fundraising confident?' for more digital QR tips
How do I create a QR code for donations?
There are many online QR code generators but typically, you get what you pay for. Most free QR generators won't give you the data you need to track your campaigns and better understand your donors. You'll also need to create the mobile friendly landing pages yourself.
If you need multiple QR codes you need a trusted platform that helps you manage and track them all in one place. This will strengthen your fundraising strategy.
With the Good Thyngs platform, standard donation templates make it easy for you to get started out-of-the-box. You will be able to create as many codes and digital experiences as you need. This is your secure, safe and sustainable fundraising solution.
Other benefits include:
Real-time data & reports
Marketing opt-in & Gift Aid
Branded & personalised experiences
Individual Fundraising
Controlled user journey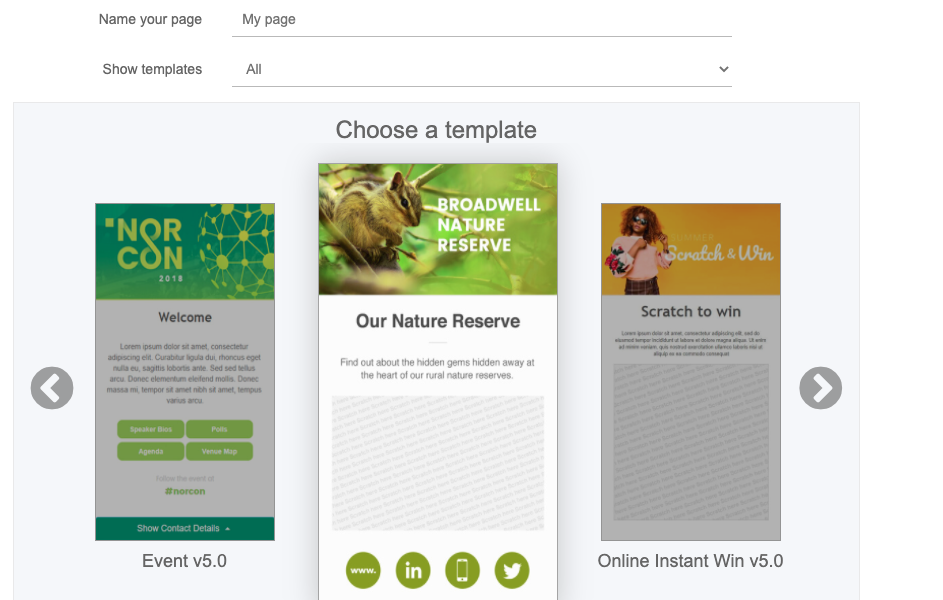 Fundraising tips using QR codes
When it comes to fundraising using QR codes you need to learn the basics before releasing them into the world. Here's what you need to know:
Create separate codes for each digital experience so that you can personalise pages and track in-depth data.
Your QR code will need simple instructions by them, and they need to be clear. Download this guide to help with the placement of your QR codes. 
Sign-up to a service with real-time analytics to improve your campaigns in-flight and thank donors right away.
Remember to include the url in your online posts (those viewing your posts on their phone won't be able to scan a QR code!)
Most of all, be consistent and gentle when educating your team and fundraisers on the value of your new digital tools. Successful cashless fundraising takes a team effort.
Creative fundraising ideas using QR codes
Interactive corporate Zoom backgrounds
Engaging social media campaigns
Online auctions and adoptions
Interactive flyers
Innovative Christmas cards
Branded selfie experiences
Virtual fundraising quizzes
Branded lifetime merchandise
Read our QR ideas in more detail, here. 
Try a demo using your phone
Change isn't easy, but you need diverse solutions behind your belt that will ensure your fundraising survives anything. QR codes are the easiest option for you to respond to changes, without a fuss and at-scale.
They help you engage with supporters in new ways and new places, and will let nothing stop you again. 
Try a demo using your phone to scan the QR codes and create your donation pages today with Good Thyngs Core.