Engage communities with a charity trail that everyone can take part in
Author: Alice Page
Extend your reach by making remote participation fun with QR codes
In the last few years, charities have had to think about how to become more digital to extend their reach, improve donor relationships, and receive more donations and data.
We've seen many new ideas that have increased and recovered revenue streams, from interactive live streams and social media competitions to virtual adoption pages and online gala dinners.
Thanks to the evolution of 'hybrid' fundraising and increased adoption of mobile technology, we've also seen supporters complete their own challenges and take part in 'virtual events'.
QR codes and NFC have made remote participation, donations, and charity engagement easy, exciting, and effective.
We've seen them on various materials such as stickers, posters, collection boxes, wristbands, maps, pin badges, videos, and emails.
Flexible fundraising for the community
Collectable trails are great for community engagement but have you thought about giving supporters the tools to set them up at a time and place that suits them?
On the Good Thyngs platform, you can customise the collectable template and make it your own. You'll generate QR codes for every stop you include in your trail, and when they're all scanned the trail is complete.
Trails just need a set of QR codes to work. Give supporters the resources they need (posters work well) and you've expanded your reach and increased engagement.
If they can print at home, you can keep costs down with an entirely digital event by emailing the materials over or allowing them to download them from your website.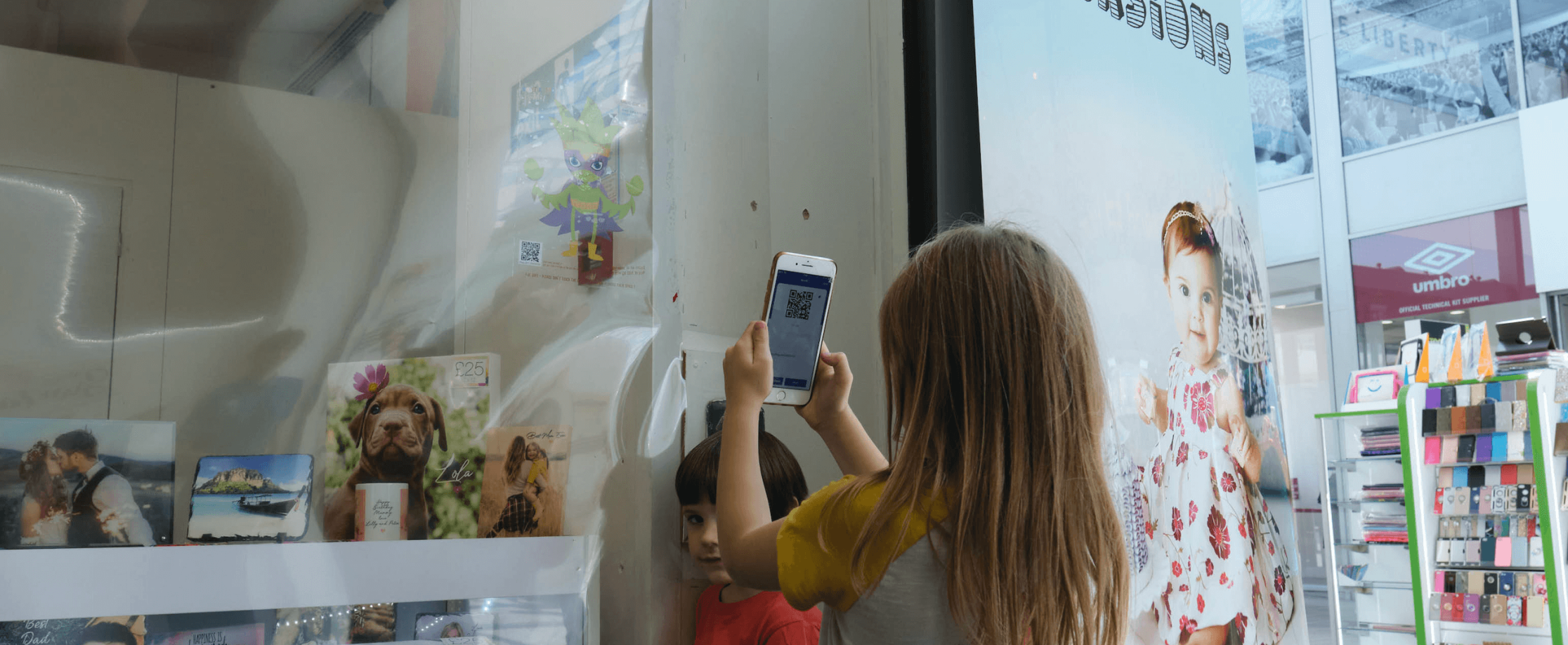 Easter Egg trails with QR codes
More charities and businesses are preparing for digital trails in this way, bringing together colleagues, customers, friends, and families, and we can't wait to talk more about them.
Here's what we think inspired them…
Rennie Grove Hospice Care created a Virtual Easter Egg Hunt for supporters to download and print at home. Over 130 supporters paid an optional donation to take part with a 66% Gift Aid uptake.
Supporters were sent an Easter pack that included six charity branded and colourful Easter Egg posters with QR codes. To complete the trail and receive a certificate supporters had to scan all six Easter Eggs and "crack" the riddles.
Supporters also had the option to make another donation (30% of participants did!)
"Once we had learned how to create the collectable trail and use the QR codes it was so easy. We would recommend doing this to anyone who wants to set it up!" 
– Gemma Ralph, Senior Community Fundraiser at Rennie Grove Hospice
Takeaways
Hybrid events don't have to be complicated
Preparing simple resources can be all it takes increase community engagement and remote participation
Extending your reach can be done simply with the Good Thyngs platform
Take part in a trail yourself
We don't think you can get much better than a show and tell. Why not try it out yourself amongst family, friends, or peers.
You can order an Easter pack from MAMA Academy by registering your interest.
"It was an absolute pleasure putting this game together, and the support from Good Thyngs has been incredible. We soon found out just how simple it was to create a QR code game using the platform! The final experiences include selfies, jokes, scratch-off cards, and fun videos. We think that the game is amazing, engaging, and great fun."
– Dora Woolway, Fundraising Manager at MAMA Academy.
Discuss some fundraising ideas
Nurture supporters, increase brand awareness and engage communities with experiences that go far beyond donations with our Engage experiences.